A month or so ago Tristen told me that Bakugan would have an exhibit at Comic-Con in San Diego this year and I told him we "might" be able to go. (Bakugan are actions figures tucked into spheres that pop open when rolled onto trading cards, a game my boys have come to love, see more at
http://www.bakugan.com/
)
Anyway, I was totally planning on taking them because I also found out that there would be a Twilight
exhibit there as well and the stars of the Twilight and New Moon movies would be there doing interviews! I REALLY would've enjoyed that! Too bad I didn't do my research well enough, apparently Comic-Con is a big deal and they sold out! I'm just glad I didn't drive all the way down to San Diego to figure it out. I'm also grateful that my boys weren't too disappointed when we had to tell them we're not going. To make it up to them, we had a wonderful improv day! First, we went to the movies and saw G-Force in 3D... it was really cute and they were excited about the glasses!
Then we went to a buffet at a new resturaunt that the boys have been wanting to check out called Wood Grill Buffet (find one near you
http://www.woodgrillbuffet.com/
).
I can best describe it as a combination of the best of Sizzler and Hometown Buffet under one roof. Since those are two of our favorite places (because of the cost, variety, all-you-can-eat and something-for-everyone factors) we all really enjoyed ourselves. We weren't in any hurry so we stayed until Hayden started getting tired (about 2 hours later) just talking and sharing and joking... enjoying each other's company. We were all in such a good mood! We came home and the older boys went straight to their Nintendo DSes (they just got them replaced for free under warranty and have found them *new* again) while Hayden layed down for a nap and Brad and I got another movie in - Push.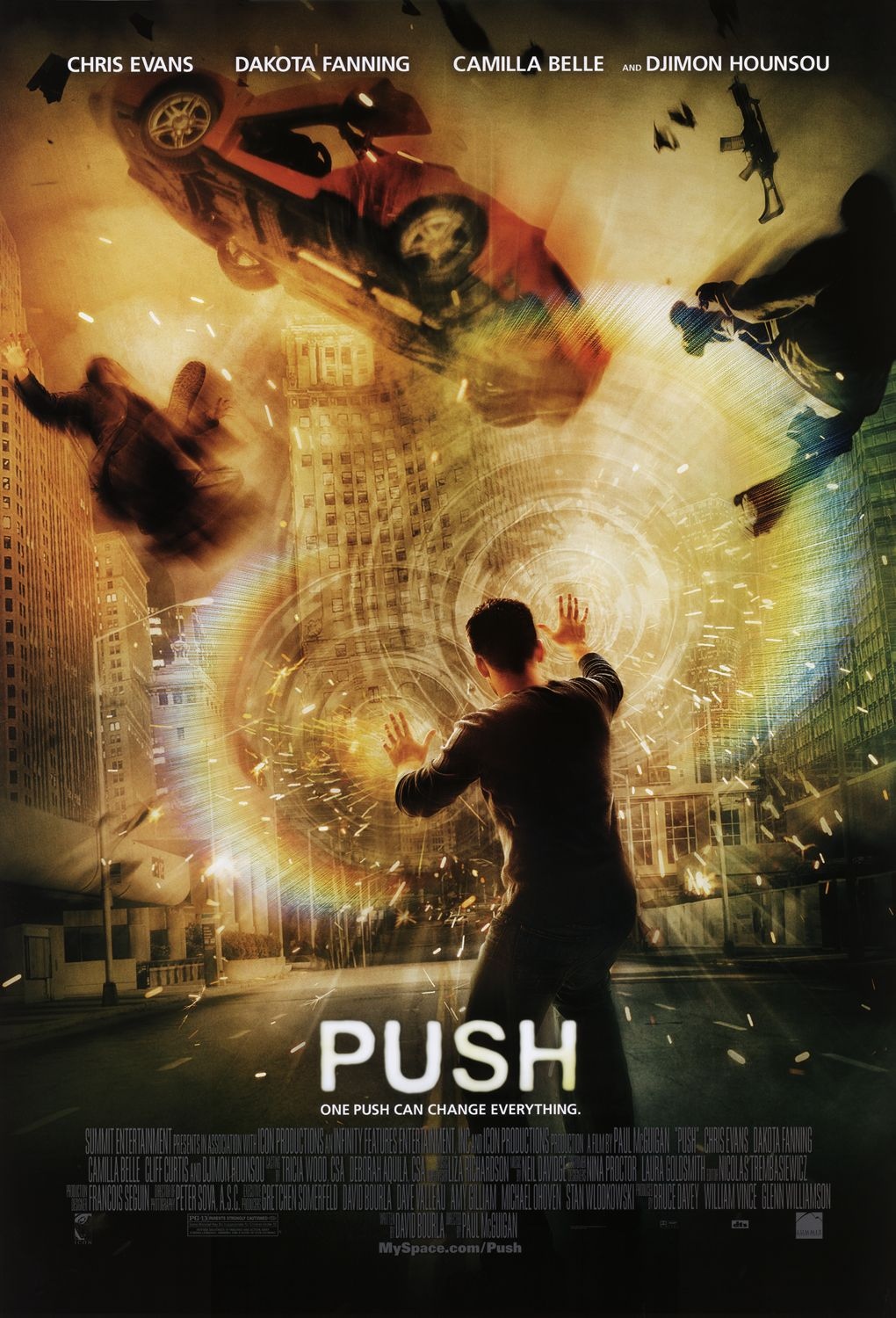 This is not typically the style of movie I prefer but it wasn't too bad. A lot of action with a story line and a pinch of a love story too. I thouroughly enjoyed Dakota Fanning's performance! Hayden rose from his nap with perfect timing as the credits began to roll. We continued to enjoy the rest of our Saturday by doing our own random things. Brad turned on his X-Box 360 for the first time this weekend, the boys were in and out jumping from the trampoline to T.V. to video games and I posted a blog about out Thursday and picked up the book "The Timetraveler's Wife" hoping to get through it before seeing the movie (most likely when it comes out on DVD so I have plenty of time).